Obituaries
October 21, 2009


David Starr Coppes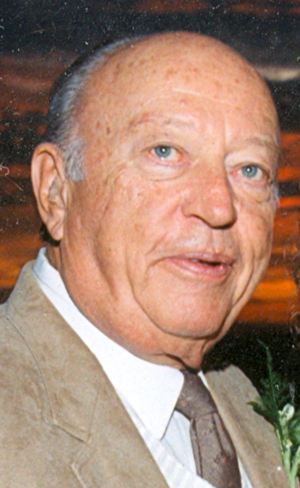 David Starr Coppes of Carefree, Arizona, died on October 8, 2009, at age 87.

A World War II vet, Dave owned a highly respected kitchen design and cabinet company.

Dave is survived by his wife of 33 years Alicia; children David, Charles, Mary, and Valerie; stepdaughter Janet; and many grandchildren. His daughter Cathleen preceded him in death.

Dave will be remembered as a kind loving man with a great sense of humor.

Friends are invited to the burial at 10:30 a.m. on October 23, National Memorial Cemetery, 23029 N. Cave Creek Rd; then an 11:30 a.m. memorial service and lunch at Desert Hills Presbyterian Church, 34605 N. Scottsdale Road.

Flowers may be sent to Hansen Mortuary, or donations to American Legion Post #34.

Lois Evelyn Takesian
Lois Evelyn Takesian, of Phoenix, Ariz., formally of Garden City, Mich., passed away on Oct. 12, 2009. She was 82.

Lois was born to the Woodhouse family in North Muskegon, Michigan. She was the beloved wife of Douglas G. Takesian for 63 years and dear sister of Beverly Woodhouse.

She is also survived by her loving children: Paul (Wendy), Ted (Cheryl), Susan, Stephen (Kamla), David (Elaine), and Matthew; dear grandchildren Justin (Becky) Osman, Melissa (Shane) Rickman, Sean Takesian, Scott Takesian, Sarah Takesian, Jason Takesian, Joshua Takesian, Christopher Takessian, McKenzie Takessian, Mara Takessian, and Jack Takesian; cherished great-grandchildren: Cameron, Olivia, and Madelyn Osman, and Mason Rickman; also many loving cousins, nephews, nieces and friends.

Mrs. Takesian was a mother to many. She was a woman of few words who expressed her love by her actions and deeds.