Runner registration for DetermiNation™ 2010 PF Chang's Rock 'n' Roll Arizona Marathon now open

October 7, 2009

Sponsors and volunteers also needed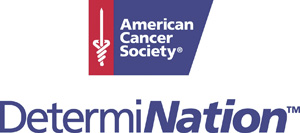 PHOENIX – The American Cancer Society DetermiNation™ has opened registration for the DetermiNation™ endurance event program for the 2010 PF Chang's® Rock 'n' Roll Arizona™ Marathon & Half Marathon (Jan. 17, 2010). Formerly known as Charity Runner, DetermiNation is the American Cancer Society's nation of athletes determined to eliminate cancer. Runners and walkers raise a minimum of $1,000 each and receive benefits such as a personal fundraising Web site, free training, race-day VIP amenities, social activities, an exclusive American Cancer Society racing shirt, and the opportunity to run in honor of loved ones touched by cancer. To register, visit www.determinationaz.com. The Society is also seeking sponsors and volunteers to support the Arizona DetermiNation team.

Please RSVP to phoenix.determination@ cancer.org. Please bring interested guests and supporters. We are looking for runners, walkers and volunteers to help us eliminate cancer.
For more information, please contact Jessica Franklin at 602-586-7402 or jessica.franklin@cancer.org or visit the team web site at www.determinationaz.com.

The American Cancer Society combines an unyielding passion with nearly a century of experience to save lives and end suffering from cancer. As a global grassroots force of more than three million volunteers, and with programs in more than 20 countries, they fight for every birthday threatened by cancer in communities worldwide. They save lives by helping people stay well by preventing cancer or detecting it early; helping people get well by being there for them during and after a cancer diagnosis; by finding cures through investment in groundbreaking discovery; and by fighting back by rallying lawmakers to pass laws to defeat cancer and by rallying people across the globe to join the fight.

To learn more or to get help visit www.cancer.org/international.

DetermiNation program is the American Cancer Society's nation of athletes determined to end cancer. This powerful and inspiring movement saves lives by enabling athletes to dedicate their training and participation in marathons, triathlons, cycling races, and other endurance events to a lifesaving effort to fight a disease that has already taken too many lives. Over the years, thousands of athletes have had an experience of a lifetime while raising millions for the fight against all types of cancer. With every step taken and every mile conquered, these determined athletes are helping create a word with less cancer and more birthdays.

The American Cancer Society DetermiNation (formerly known as Charity Runner) began in Chicago in 1996. The program expanded nationwide in 2007, and now includes a variety of races across the country and is continuing to grow.
For more information, visit www.determinationaz.com.