Obituaries

Florence E. Rourke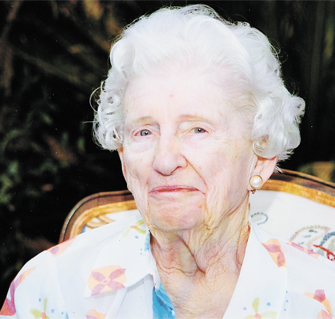 Florence E. Rourke, long time resident of Carefree died Sept. 20 at the age of 94.

Florence was born in Kansas City, Mo. in 1915. She was graduated from the University of Kansas in 1937, Phi Beta Kappa, a member of the Kappa Alpha Theta Sorority. She married Russel K. Rourke in 1939.

After retirement they were active in their church, local library and the Phoenix Zoo. An avid traveler, she was happy to settle in the beautiful desert of Carefree. She was preceded in death by her husband in 1999. She will be deeply missed by all her family.

Florence is survived by her children Kathleen Buckingham of Phoenix, Ariz., Kenneth Rourke of Palos Verdes, Calif., Peg Gavillot of Carefree, Ariz., her seven grandchildren and three great grand daughters.

Services will be held at 1 p.m. on Oct. 3 at Christ Anglican Church, 35500 N. Cave Creek Rd., Carefree, Ariz.

In lieu of flowers, please send contributions to Foothills Caring Corps, P.O. Box 5892, Carefree AZ 85377.