Citizens engage lawyer to halt CCUSD's campaign violations
By Linda Bentley | September 23, 2009
'Instead, the Fact Sheet contains misleading and editorial statements'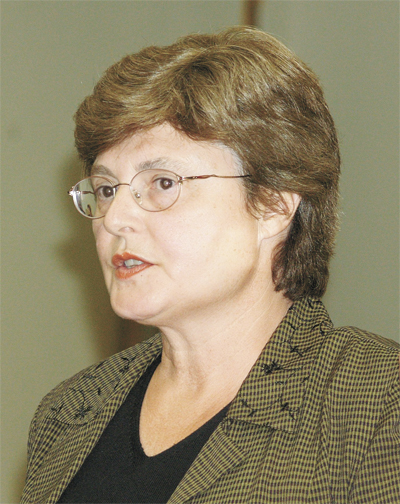 CCUSD – Last week, Attorney Carol Lynn de Szendeffy sent a letter to the law office representing Cave Creek Unified School District, on behalf of several CCUSD residents/taxpayers stating, "My clients are concerned with CCUSD administration's inability, or unwillingness, to comply with state statutory requirements directed at the use of school resources to influence elections despite the consent decree the district entered into with the Maricopa County Attorney's Office last year for similar violations."

The issue pertains to documents linked on the district's website under its "Announcements" sidebar, in English and Spanish, titled, "K-3 Override Renewal Election Information Fact Sheet – August 2009."

According to de Szendeffy, the format and content of the Fact Sheets are prohibited by A.R.S. § 15-511(A), which states: "A person acting on behalf of a school district shall not use school district or charter school personnel, equipment, materials, buildings or other resources for the purpose of influencing the outcomes of elections. Notwithstanding this section, a school district may distribute informational reports on a proposed budget override as provided in Section 15-481, subsections B and C …"

She points out how statute is very specific as to what that "informational report" must contain and listed examples of such items absent from the district's Fact Sheet.

"Instead," wrote de Szendeffy, "the Fact Sheet contains misleading and editorial statements, such as: 'CCUSD has one of the lowest tax rates in all of Maricopa County,' and 'Passing the K-3 override continues the tax currently in place, as it is a renewal election,' rather than all of the required figures and ballot arguments as required by statute."

According to de Szendeffy, the only informational reports the district may legally provide must exactly mirror the information contained in the Informational Ballot Pamphlet mailed to voters.

De Szendeffy also notes these concerns were pointed out to CCUSD Superintendent Debbi Burdick and Associate Superintendent Kent Frison on Aug. 12 by this reporter, who also provided them with copies of the statutes.

During that Aug. 12 meeting, Burdick stated the Fact Sheet was reviewed by the district's attorney and said they did have to take a number of things out of the report. However, she said the attorney signed off on what the district has posted.

De Szendeffy wrote, "The concern here, beyond what is or isn't contained in the 'Fact Sheets,' prepared by the CCUSD administration, is the district's unwillingness to comply with the law, especially after entering into a consent agreement with MCAO for prior violations and after being alerted to the current violation over a month ago."

In conclusion she stated, "While district administration does not seem compelled to come into compliance, my clients, some of which have students enrolled in the district, question the example CCUSD is setting – that it's OK to circumvent the law or cheat to get what they want. It's imperative that CCUSD immediately correct these reoccurring violation(s), and promptly either correct the 'informational report' or remove all the noncompliant material from its website."

A copy was also sent to Arizona Superintendent of Education Tom Horne.

It appears that just about every school district holding an override election has a similar type of "informational report" posted on its website, including Paradise Valley and Scottsdale. Scottsdale goes way beyond posting information about the K-3 override with a section for "Frequently Asked Questions" along with a series of scheduled "informal discussions" hosted by the superintendent, board members and school administrators that include discussion of the K-3 override.