Obituaries

William R. (Bill) Page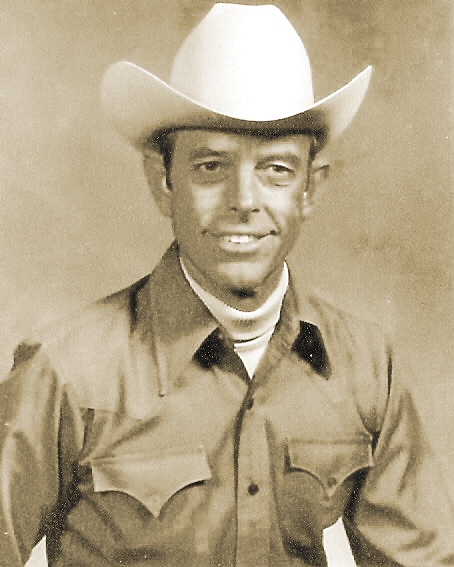 William R. (Bill) Page, born in Santa Rita, N.M. Oct. 7, 1931 to Claude and Keene Page, passed away on Sept. 14, 2009.

They returned to Phoenix in 1933. Bill attended Creighton, Phoenix Union HS and ASU. In 1951 Bill worked as a mule guide at the Grand Canyon. After graduating from ASU, Bill went into Air Force Pilot training and flew during the period of the Korean War.

Returning home, Bill worked for Producers Livestock Co. as a pilot and cattle buyer. In 1960 he began working at Valley National Bank (Chase) where for 22 years he managed over a million acres of farm and ranch lands in Arizona and other states that were held in trusts and estates.

In 1984 his life long dream came true as he built what is known as P4 Ranch south of Cave Creek, which was extremely successful, Bill had been a previous member of the Scottsdale Sheriff's Posse, AQHA, AQHBA, National, Arizona and Northern Cutting Horse Associations, Arizona Livestock Show, and American/ Arizona Assn. of Rural Appraisers.

Bill was predeceased by the mother of their four children, Sue C. Watson. He is survived by his wife, Mary Jo, his children, W.C. (Skip) Page, DVM (Cathy, Beau, Jared, Clinton), David (Teresa, Justin, Lucas), Carrie Abts (Jeff, Brian, Bradley), John (Chris, Chelle Eischen), and many nieces and nephews.

Interment will be private. In accordance with Bill's wishes, a celebration of his life will be held at P4 Ranch on Saturday, Sept. 26 from 1-5 p.m.; tribute presentation at 2:10 p.m. For information call 480-342-9354.
Nina "Lorraine" Jones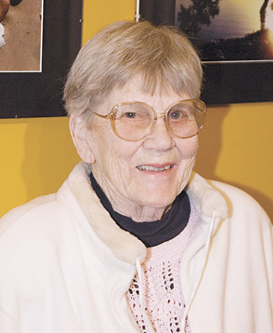 Lorraine, 82, died Sept. 15 in her daughter Sandy's home in Sun City West where she resided for the past year. She was born in Carlisle, Iowa on April 24, 1927 to Loren and Genevieve Brightwell Conklin. She grew up on the east side of Des Moines, graduated East High School in 1945 and was a member of Grant Park Christian Church.

Lorraine married Stanley John Jones, her childhood sweetheart, in 1947. They raised four children in Des Moines. Lorraine was an accomplished artist and art teacher and helped to start the Associated Artists of Central Iowa.

Stan and Lorraine moved to Cave Creek in 1972. Dad built an art studio for Mom on their property just south of Carefree. They worked to build the Carefree Cactus Garden on Scottsdale Rd. They later built their dream home in the Moon Valley vicinity.

In 2001 Lorraine and Stan followed their two oldest daughters and moved to Yarnell, north of Wickenburg. Stan passed in 2005. Lorraine was a wonderful mother and friend and will be missed by family and friends for her smile and loving spirit. Her art work graces many homes, businesses and churches.

Lorraine is survived by her sister Marvel Mallory in Des Moines, her three daughters, Sandra Jones- McClintic (Mac), Jerry Jones-Florman (Kurt), Shelley Jo Hurd (Jerry), and her son John Stanley Jones (Rose). Lorraine has five grandchildren and nine great-grandchildren.
A memorial service is to be held at the Community Presbyterian Church in Yarnell on Sunday, Sept. 27 at 4 p.m. All are welcome.
Donald "Newt" Wright
Donald "Newt" Wright, 74, of Scottsdale, Ariz. and Wilsall, Mont. passed away Monday, Sept. 21, 2009 in Bozeman, Mont.

Services will be held at a later date.

Condolences and memories may be shared with the family at www.dahlcares.com.