Obituaries

Roland Gene Kickbush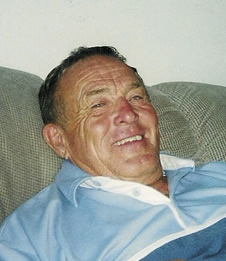 Roland Gene (Kick) Kickbush passed away peacefully June 25, 2009 at a California care facility.

He was born May 25, 1926 in Osterdock, Iowa. to Lloyd and Ethel Kickbush. He is a graduate of Stout Institute, Menominee, Wis., and became a vocation education teacher in California and Alaska. Once a year Roland interviewed teachers from the lower 48 to fill positions for the new Career Center in Anchorage.

Roland and Joan built their first home in Anchorage in 1960 with members of their families helping. Roland loved flying his airplane to Alaskan villages while his wife Joan sketched on her pad to capture the scene and children playing to later finish paintings back in her studio. Their favorite village was Savoomga on St. Lawrence Island.

They enjoyed flying the Alaskan Hwy home to Wis., sleeping under the wing of the plane and enjoying wildlife and beautiful scenery. He kept busy matting and framing paints done by his wife, Alaska artist Joan Arend Kickbush, deceased June 16, 2006.

He loved hunting bear, moose, salmon fishing, golfing and his airplane. He enjoyed showing horses, winning blue ribbons and trophies.

He retired leaving Anchorage in 1978 for Bend, Ore., Borrego Springs, Calif. and Carefree, Ariz., with Joan painting and sculpturing and Roland ranching.

Roland was a man of incredible integrity. His infectious smile and friendly outgoing personality won everyone's heart. He is loved and remembered by sisters Phyllis Craig and Rita Raychel (Edward), sisters-in- law Alberta Kickbush, Jan Arend Clark; brother-in-law Jay Arend (Amy), twenty-four nephews and nieces, friends and all who were blessed to know him.

Our family wishes to thank the caregivers and Hospice for their support which was so appreciated.
Betty Jane Zink
Betty Jane Zink of Carefree, Ariz. went home to be with her Lord on Sept. 12, 2009. She was a member of the Park Ridge Country Club in Park Ridge, Ill. as well as the Boulders Country Club in Carefree. She is survived by her husband, Roger W. Zink of Carefree; son Rand Kuhlman and grandson Dakota Kuhlman of Peoria Heights, Ill.; daughter Christine Stein (Henry) of Angier, N.C.; and sisters Lois Dempsey of Birmingham, Ala. and Violet Wilkens of Solana Beach, Calif. Private services will be held in Chicago. In lieu of flowers, donations can be made to the National Breast Cancer Foundation, 2600 Network Blvd. Suite 300, Frisco, Texas 75034 or to the National Stroke Association, 9707 E. Easter Ln., Centennial, Colo. 80112, in her name.