Hitchon up to the wrong wagon
By Linda Bentley | September 16, 2009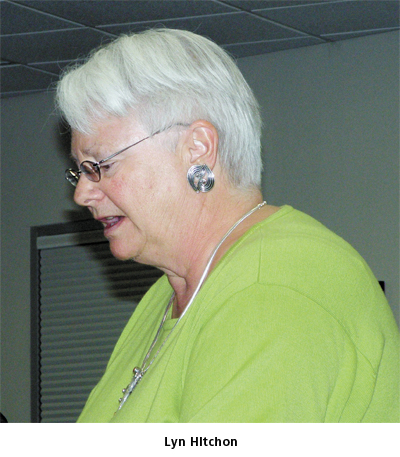 CAREFREE – During Call to the Public at the Sept. 9 council meeting, Lyn Hitchon made a point of misconstruing Councilman Bob Coady's questions regarding Chris Mellon's contractor's license at the Aug. 25 council meeting.

She waved a piece of paper in the air and stated anyone who wanted to see that Mellon had a valid contractor's license could simply download it from the Register of Contractors (ROC) website.

At the Aug. 25 meeting, Coady wasn't questioning whether or not Mellon had a valid contractor's license, but questioned the company name under which he was licensed (Back to Basics Corp.) versus the name under which Mellon submitted his bid (Chris Mellon & Company).

Coady asked who verified Mellon's license information.

At first, Town Administrator Gary Neiss said he did, but when Coady asked more specific questions, Neiss back peddled and said it was "what was presented to us."

When Coady asked who actually contacted the ROC, Neiss then claimed it was an administrative assistant who verified the information.

Neiss projected Mellon's ROC license on the screen, which clearly indicated the license was issued to Back to Basics Corp.

His bid, bid envelope and every document related to Mellon's bid, however, was submitted under the name Chris Mellon & Company.

Despite the town attorney's assertion, Chris Mellon & Company did not hold a contractor's license and contractors must use the name to which the license is issued.

Chris Mellon insisted during the Aug. 25 meeting that the ROC had Chris Mellon & Company "on file" under his license.

ROC Inspector Phil Coscia apparently did not agree and sent a letter to Back to Basics Corp. on Aug. 27 stating, "We have received information that you are operating under the name: Chris Mellon and Company and the name on your license reads: Back to Basics Corp. It appears that you are in violation of A.R.S. §32-1154 A.15 and A.3 which provide grounds for the suspension or revocation of your license," and quoted the statutes, the latter of which is also ROC Rule 4-9-109, stating, "A licensee must do business under the name in which the license is issued and that name must appear on the bond."

Coscia asked that Mellon give the matter immediate attention, explaining he could either operate under the name to which his licensed was issued or request a formal name change with the licensing department.

On Sept. 2, Mellon changed the name on his license.

On Sept. 11, Coscia sent another letter, this time addressed to Chris Mellon and Company, stating, "This is to inform you of Arizona contracting laws regarding the display of your license number," referencing display advertising placed by Mellon & Company without disclosing his ROC number as required.

What Sonoran News also learned is, after arriving here from New Jersey, Mellon obtained a flooring contractor's license in 1994 as The Floor Depot.

A year later, he applied for a general contractor's license as The Mellon Corporation, claiming to have 11 years of experience of general contracting experience in New Jersey, which doesn't require general contractors to be licensed, only plumbers and electricians.
If Mellon had 11 years experience as a general contractor in New Jersey, it seemed peculiar he would apply for a flooring license.

After checking into who reviewed Mellon's application for a general contracting license in 1995, it turns out his good friend Alan, who worked in the licensing department of the ROC, signed off on Mellon's experience.

However, that didn't mean Mellon was an immediate shoo-in for a license, because, as a convicted felon, the ROC did not believe he was of the moral character to hold a general contractor's license.

Mellon appealed the ROC's determination, an administrative law judge overturned the ROC's decision and Mellon was subsequently issued a general's license.

Hitchon claimed in her "Carefree Truth" e-mail the town was getting a good price because Vice Mayor Glenn Miller "estimated the cost to be at most $30,000."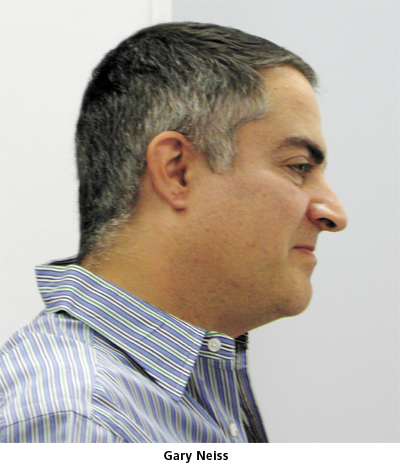 If the cost was estimated to be around $30,000, statements made by Town Administrator Gary Neiss at the Aug. 25 meeting indicated the project must be advertised to the public for soliciting bids and could not be bid by invitation. However, according to those who attended the pre-bid meeting, Miller emphasized the bid had to be $19,000 or less.

After finally obtaining a copy of the addendum from Town Clerk Betsy Wise and asking who it was distributed to, Wise said it was given to all those who submitted bids for the 9 a.m. bid on Aug. 21 – DRD LLC, with a bid of $21,700; Chris Mellon & Company, bidding $20,633; and T's Construction, whose bid came in at $24,509.

This was the first we learned there were any bids submitted by 9 a.m.

Miller noted on the 9 a.m. bid log that all three bidders were called and an addendum was faxed.

A notation next to DRD's bid stated its principal, Don Dorsey, would not be rebidding.

Notes next to Chris Mellon & Company and T's Construction stated, "Will rebid."

The column indicating whether the bids were submitted with a bid bond stated "N/A" next to each one.

Addendum #1, issued after the 9:15 a.m. bid opening, extending the bid deadline to 1 p.m. stated, "Please revise bids to include the following:
1. Removal of work done in association with note 14 and note 26 on plans prepared by Desert to Mountain Architecture …
2. Please include partial payment (50%) deposit for materials.
3. Due to minor nature of work no bid bond will be required to reduce costs."

A Scottsdale contractor contacted Sonoran News last week and said he was informed about the job by the architect. However, when he went to town hall to get a bid packet, he was turned away because he wasn't from Carefree.

None of the others who attended the pre-bid meeting were notified the scope of work was reduced, the bid bond was waived or they now had until 1 p.m. to submit a bid.

The 1 p.m. bid submitted by T's Construction was $5,509 less than its 9 a.m. bid, while Chris Mellon & Company's bid was $1,645 less.

Before the scope of work was reduced T's and Mellon's bids were $3,864 apart, after Addendum #1, less than $12 separated their bids.

According to the bid packet, which was distributed to seven contractors, "Addenda will be mailed to each person or firm recorded as having received the bid documents or will be available wherever the bid documents are kept."

After Chris Mellon & Company was awarded the contract, Sonoran News requested copies of documents, including his certificate of workers compensation insurance.

After two records requests were made to town hall to obtain records previously requested but not supplied, such as the addendum and certificate of workers compensation insurance, Wise e-mailed back, "The workers compensation insurance is something the contractor maintains and is not required to be presented to the town."

On Sept. 9, a third request was made to Wise, pointing her to Section 9.5 of the bid packet, which states, "The contractor shall submit a certificate of insurance evidencing the required coverage and limits stated above (which includes workers compensation) before beginning work, but no later than within 10 days of receiving the Notice of Award."

That would have been no later than Sept. 4. A copy was finally provided, dated Sept. 9, the date of our third request.