Deadline for 'Coyote Cards' extended
September 9, 2009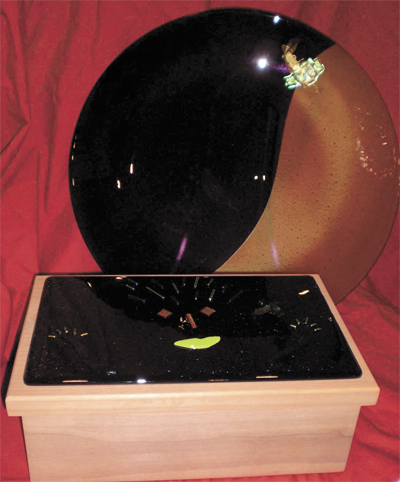 CAVE CREEK – The deadline for turning in Cave Creek Film & Arts Festival "Coyote Cards" has been extended to Thursday, Sept. 24.

If you don't have one, pick up your card at restaurants and merchants throughout Cave Creek and Carefree and at Cave Creek Town Hall.

The more merchants you visit and have checked off on your "Coyote Card" by Sept. 24, the better chances you have of winning prizes during the Cave Creek Film & Arts Festival drawing at the "Taste of Cave Creek."

The first place winner will receive the beautiful glass art piece in the accompanying photograph, alone, incentive enough to make certain you have 10 checks on your card (visiting 10 businesses) to qualify for inclusion in the drawing.

Turn in completed "Coyote Cards" at the Desert Foothills Library, 38443 N. Schoolhouse Road, by Sept. 21 or bring them to the "Taste" on Sept 24 in time for the 8 p.m. drawing.