Mini horses probably killed by domestic dogs
By Linda Bentley | September 2, 2009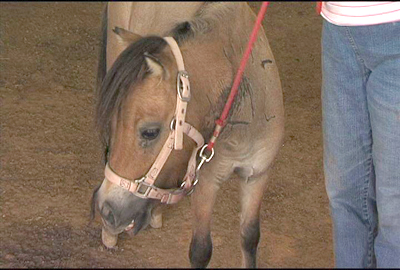 DESERT HILLS – Two young miniature horses were killed and an adult "mini" was wounded apparently by domestic dogs sometime during the early morning hours on Friday, Aug. 28 at a ranch owned by Joanne and Ronald Souza in the vicinity of Carefree Highway and 7th Avenue.

According to Jane Rhodes, a miniature horse owner in Cave Creek, Arizona Game and Fish have said they believe the attack was caused by one or two domestic dogs as it did not appear they were looking for food.

Another recent attack on a mini in the area a few months ago was thought to be the work of a bobcat or mountain lion. Rhodes said, although the mini miraculously survived that attack, the attacker went straight for the neck and took a bite.