Sonoran News publisher prevails over frivolous lawsuit
By Linda Bentley | August 26, 2009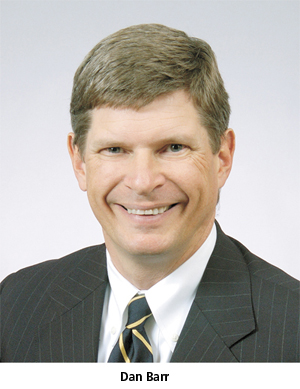 PHOENIX – Last week, Maricopa County Superior Court Judge Bethany G. Hicks granted the motion for summary judgment in favor of defendant Sonoran News Publisher/Editor Don Sorchych, agreeing with Attorneys Dan Barr and Craig Morgan of Perkins Coie Brown & Bain P.A., who represented Sorchych and said the lawsuit "should never have been filed."

Hicks also awarded Sorchych attorneys fees and damages.

The complaint, filed in February by Attorney James Laganke on behalf of Thomas and Karen Seemeyer and the defunct Desert Advocate, which went into receivership last year for nearly $500,000 in unpaid printing bills, alleged Sorchych published articles in Sonoran News that defamed the Seemeyers and caused their business to fail.

Laganke is currently the subject of a state bar disciplinary action that came before the Disciplinary Commission of the Supreme Court of Arizona on June 13, 2009, recommending for a censure, one year of probation with the State Bar's Law Office Management Assistance Program, restitution and costs.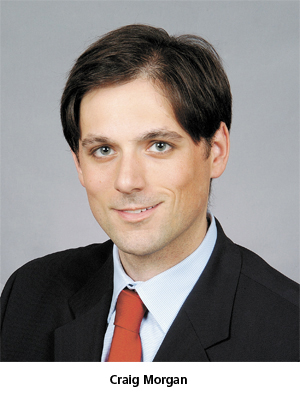 On July 7, the seven-member Disciplinary Commission unanimously recommended accepting and incorporating the hearing officer's finding of fact, conclusions of law and recommendations.

The terms of probation outlined by the Disciplinary Commission Report include: "Respondent shall refrain from engaging in any conduct that would violate the Rules of Professional Conduct or other rules of the Supreme Court of Arizona."

Attorney Kent E. Turley of Turley Swan Childers Righi & Torrens, P.C., represented Laganke throughout his disciplinary actions and on July 29, the firm filed a complaint against Laganke in Maricopa County Superior Court, which has also been assigned to Hicks.

In its court papers, Sonoran News pointed out the Seemeyers are no strangers to litigation concerning their nonpayment of debts, having been named in 34 lawsuits for monies owed at the time of the publication of the article at issue, with 29 judgments totaling approximately $250,000 entered against them for their persistent failure to pay their debts, noting Hicks had recently entered a judgment against the Desert Advocate for $66,569.28.

The summary judgment motion pointed out that Laganke should have known all this since he represented the Seemeyers in three of their bankruptcy filings and represented them during the collection efforts by one of their creditors.

All but one of the 14 articles mentioned in the Seemeyers' complaint were time barred. The one remaining article, which appeared in the April 30, 2008 edition, hinged solely on its title, which read: "Night of the Living Deadbeats resurrect for an encore," with a picture of a zombie underneath the title.

In its court papers, Sonoran News said the statement was not defamatory, adding, "The plaintiffs are in fact 'deadbeats.' They have persistently failed to pay their debts – actions which are, by definition, those of a 'deadbeat,'" referring to "Webster's Ninth New Collegiate Dictionary." To the extent plaintiffs were being compared to zombies, Sonoran News was employing parody in its reference to the classic George A. Romero horror movie "Night of the Living Dead." Sonoran News noted in its papers that the statement was not a statement of fact and if any part of the statement could possibly be construed to be a statement of fact, "plaintiffs bear the burden of proving both falsity and actual malice and cannot do so."

To be defamatory, a statement must be false, be about the plaintiff, and have brought the plaintiff into disrepute, contempt or ridicule, or have impeached their honesty, integrity, virtue or reputation.

Sonoran News' attorneys said the Seemeyers recognized their status as public figures in their complaint and "terse initial disclosure statement," wherein they acknowledged their burden of proving actual malice, although "they failed to disclose a single specific document, fact or argument in an effort to meet that burden."

Because the challenged statements related to matters of public concern, and because the Seemeyers are public figures, they bore both the burden of proving falsity and actual malice, Sonoran News argued.

A.R.S. § 12-349(A)(1) provides that a court "shall assess reasonable attorney fees, expenses and, at the court's discretion, double damages of not to exceed $5,000 against any attorney or party … if the attorney or party … brings or defends a claim without substantial justification."

Subsection F states "without substantial justification" means that "the claim or defense constitutes harassment, is groundless and is not made in good faith."

In an effort to avoid litigating the frivolous claims, Sonoran News' attorneys sent Laganke a detailed letter outlining the frivolity of the Seemeyers' claims and the legal basis upon which they would be dismissed.

Rather than respond, Laganke pursued the Seemeyers' complaint knowing they could not prevail, Sonoran News argued in its court papers.

From the onset of the case, plaintiffs filed an internally inconsistent certificate of compulsory arbitration, certifying that while the amount in controversy was less than $50,000, the case was not subject to compulsory arbitration.

During a hearing called to address that "glaring inconsistency," when Laganke was asked about his certification, Sonoran News pointed out in its papers that "without hesitation and without any basis whatsoever, he retreated and speculated that the claims in this case were easily in excess of a million dollars."

However, when the court asked Laganke to elaborate on the basis for those damages, he was unable to do so.

On Aug. 14, only five days before Hicks ruled on Sorchych's unopposed motion for summary judgment, Laganke filed a motion to withdraw as the Seemeyers' council, citing "irreconcilable differences … concerning the prosecution of this case."

Sorchych commented, "Our lawyers did a great job in showing the court that the plaintiffs' case was frivolous and getting our fees and court costs back is welcome," adding, "It doesn't end there though. According to Laganke, four people each gave him $5,000 to fund the Seemeyers' lawsuit and we have identified one. As soon as we identify the other three, we will take action, as this has been nothing short of harassment."