Obituaries
July 29, 2009
Eulogy: Another freedom fighter is gone
By Craig Cantoni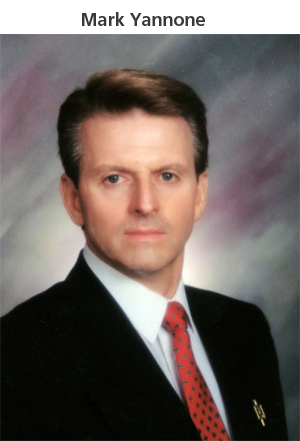 Mark Yannone died on July 17. He would have been 60 in September.

There weren't any headlines in the newspaper or news flashes on TV about his passing. A statue of him won't be erected in the public square. A public building, street, or airport won't be named after him.

Such honors are not given to guys like Mark. He was too brilliant, too principled, too courageous, and too in love with liberty for that. The guys he fought against are the ones who get public acclaim – the ones who crave power and use government force to take money and freedom from the public and then, paradoxically, are honored by the public and the media for doing so.

He wasn't bashful about writing about thievery on his popular blog or in e-mails to proponents of theft in government and the Chamber of Commerce. That's not the way to be honored as man of the year.

"Please take your gun out of my face" was one of his favorite retorts when a politician or faux do-gooder came up with a scheme to use the force of government to fund a pet project for the benefit of some people at the expense of everyone else. His friends warned him that he would end up on a Homeland Security watch-list for speaking that way, especially for speaking that way about George W. Bush and Barack Obama. He didn't care.

He was a very learned man. A lifetime of studying philosophy, history, and economics had led him to realize, as had the nation's Founders, that a government that strays from its moral purpose of protecting life, liberty and property is a menace to individual freedom, to prosperity, and to other nations. The current insolvency of the United States was not a surprise to him, for he knew that history is littered with the carcasses of nations and empires that had spent themselves to death and overextended themselves militarily.

His patience and helpfulness were extraordinaire. When my computer crashed recently, he calmed my Italian temper, advised me not to throw it in the swimming pool, and spent hours walking me through possible fixes. It now works like new.

It breaks my heart that he is no longer there when I start the computer at 4:30 in the morning. His e-mails were always the first thing I would read and were the highlight of the day. They were more intelligent, poignant, funny, and insightful than anything I would read for the rest of the day, whether from think tanks, famous pundits, scholarly journals, or international publications. Judging by the correspondence I've been getting about his death, many others feel the same way.

Mark was not only a friend but also part of a rapidly shrinking remnant of freedom fighters. Lady Liberty cried at the news of his death, as did I. He will be dearly missed.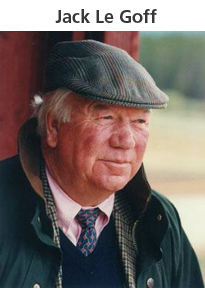 Longtime Carefree resident and nationally known equestrian coach Jack Le Goff died in France on Friday, July 24, 2009. He was 78.

Le Goff coached French equestrian teams to medals in four consecutive Olympics. He also coached three consecutive medal-winning teams for France in World Championships.

He had similar success with U.S. equestrian teams when he began coaching in the United States. His teams won Team Gold medals at the Olympic games from 1976 to 1984.

"He was about creating riders and horsemen," said Derek DiGrazia, who was on the 1986 U.S. World Championship team. "That was a big thing … he wanted us all to know what was going on with the training and management on a daily basis. He wanted us all to be aware – that was another huge part of being with Jack, being a horseman."

Le Goff is survived by his long-time companion Susan Smith; several children; five grandchildren and three great-grandchildren.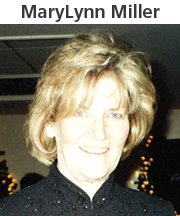 MaryLynn Miller passed away July 23, 2009. She was born October 24, 1940 in Puyallup, Wash.

MaryLynn is survived by her husband, Thomas of Cave Creek; son, Michael Perry of Scottsdale and daughter, Kristi Thomas of Seattle, Wash.

A memorial service will be held at 3 p.m., Monday, July 27, 2009 at Northridge Community Church, 6363 E. Dynamite Blvd., Cave Creek, 480-515-4673.

In lieu of flowers, please contribute to the Susan G. Komen for the Cure, Attn: Gift Management Services, 5005 LBJ Freeway, Ste. #250, Dallas, TX, 75244.

Arrangements entrusted to Hansen Desert Hills Mortuary, 480-991-5800.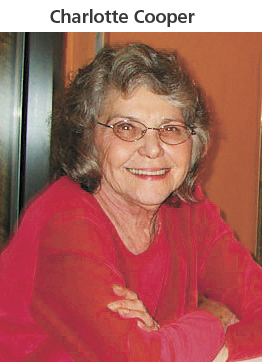 Charlotte "Char" Cooper, 67, died peacefully in her home in Scottsdale on Wednesday, July 15, 2009.

She was born in Carlsbad, N.M. on Feb 11, 1942 to Vivian and Harold Miller.

Char is predeceased by her mother, father and brother, Cliff, nephews Bobby and Dennis and niece Kathy, great nephews Denny and Chris, son-in-law Raymond, her beloved horse Lightning, dogs Boomer, Chassie, Tug and many more faithful companions throughout the years.

Char is survived by her sister Sarah, Sarah's children Ramsey, Shelly and Shawna, granddaughter Logan, nephews Scott and Joe, nieces Dale, Linda and Heather, her many and well loved great nieces and nephews, devoted friends Mark Woodard, Robert (Beep) Pela and Vesta Maurer. She leaves behind her spoiled pets Minnie, Face, and Iggy.

Memorial Services and a celebration of Char's life were held at 6810 Windstone Trail, Scottsdale.

In lieu of flowers the family asks that you donate to Horse Rescue of North Scottsdale; 6631 E. Montgomery, Cave Creek, AZ 85331.