Obituaries

Mary P. Black

April 14, 1921 – April 23, 2009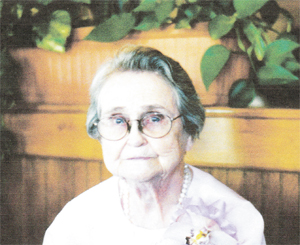 Mary and Milton came to Arizona in 1952. They raised their six children in Bisbee, moving to the Phoenix area in the early '80's.

They fell in love with the Cave Creek area in '83 and enjoyed their retirement with their kids, grandkids, great grandkids and even one great-great grandson.

Milton left us in 2002 and Mary impatiently waited to join him. They are reunited in heaven and her huge family will miss her terribly. She was one of seven and was preceded in death by all but one sister. She turned 88 just prior to her death. Psalm 71:5.
Jackson MacCubbin

Longtime Cave Creeker Jackson MacCubbin died suddenly of a heart attack on Monday, April 27, 2009. He was 70.

He was born in Baltimore and came west with his guitar when he was barely 20 years old. Bluegrass music was his passion; his loves were his wife and mate of 26 years, Karen, and his pup Fredric.

Jackson was a quiet man with a heart so big it was able to hold his innumerable friends, both old and new, close. He valued honesty and never lost his moral compass. He was a staunch friend, an extremely talented musician and a fixer of all things with moving parts.
In death, Karen lost her husband, and all his friends are diminished by his absence from their lives.

On your journey, Jackson, may you always have soft winds at your back, and be surrounded by bluegrass music.

Cremation will be private and no services are planned, which is what he wished.