Former Scottsdale CPA Dan Wise arrested and released on OR
By Linda Bentley | April 22, 2009

Multiple search warrants served for multiple locations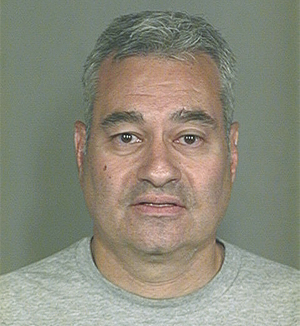 SCOTTSDALE – Danny Wise, a former Scottsdale CPA and tax return preparer who had his certification revoked, was arrested and booked on theft and fraud charges by Scottsdale police, ironically, on April 15, the deadline to file income tax returns.

Scottsdale detectives, in conjunction with federal law enforcement agencies, also served search warrants on Wise's residence, business and storage facility, all located in Scottsdale.
Wise, 52, is under investigation for running what appears to be a $79 million fraud scheme consisting of Wise recruiting victims to "invest" with him and/or his companies, by leading them to believe they were involved in legitimate and collateralized investments.

The money received by Wise was instead used for personal gain and to facilitate a Ponzi scheme.

So far, an ongoing investigation has revealed over 125 victims in 13 states.

Wise used more than 30 bank accounts, most of which he has since closed, to transfer funds to and from a variety of LLCs that appeared to have no other purpose than to lend an air of legitimacy while facilitating his fraudulent scheme.

In early November, an involuntary Chapter 7 bankruptcy was filed against Wise by a group of victims, which led them to question the source of the money used toward Wise's $100,000 retainer fee.

His Attorney Andrea M. Palmer claimed the money was from ACCUFAST Services, LLC, which she stated was a "non-debtor third party."

However, the owner of ACCUFAST is Steve Floersheim, who, according to a victim in New York, is the person to whom Wise instructed him to wire $160,000 in late November, which was a couple weeks after the bankruptcy was filed and just prior to Wise's payments to his attorney.

In later proceedings, Wise had engaged a criminal lawyer and asserted his Fifth Amendment privilege against self incrimination in bankruptcy schedules where it asked about "other transfers."

Wise also asserted his Fifth Amendment privilege during his meeting with the creditors and has continued to be evasive and uncooperative with the Securities and Exchange Commission and the U.S. District Court, which has ordered Wise to produce account information and the source of the funds.

It does not appear Wise has done so.

Several people who have known Wise for a long time believe he has frittered away most, if not all, of the money, not with bad investments, but through gambling and noted when Wise's Ponzi scheme started to fall apart, he began appropriating money intended for the payment of his clients' federal and state income taxes.

Wise was booked and released on his own recognizance the same day.

Scottsdale Police has not responded to Sonoran News' requests for additional information.