Obituary
Kenneth Loren Douglas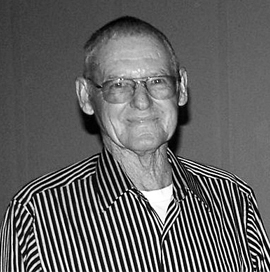 Kenneth Loren Douglas, 78, of Cave Creek, Arizona, passed away Wednesday, April 1 while surrounded by his family.

Ken was born in Fort Scott, Kansas, to parents Bernice and Loren C. Douglas on Nov. 9, 1930. He attended Ft. Scott Community College and Pittsburg State. He served in the U.S. Navy during the Korean War.

In 1964, Ken and his family moved to Arizona where they owned and operated Dairy Queen stores in Phoenix, Gilbert and Cave Creek. Along with spending time with his family, some of his favorite pastimes were flying his own plane, hunting and being a member of the Bill Williams Mountain Men where he was able to go to Washington D.C. and ride in President Reagan's inaugural parade.

The family returned to Fort Scott for a few years and then moved back to Arizona in 1982.
In 1984, Ken started Super Hook Towing and Recovery working with the Maricopa and Yavapai County Sheriff's Office and the Tonto National Forest Service. He loved his work and never found a recovery job he couldn't do. He loved the challenge and always said, "If they got it in there, then I can get it out. He always had his son Ken, and dear friend Rob on hand to help.

Ken is survived by his wife Maxine, daughters Pam Clayton, Lori Mullins and son Ken Jr.; three grandsons, a great grandson, two great-granddaughters and many nieces, nephews, great-nieces and great-nephews.

Ken went to heaven to join his grandson, Drew Douglas Clayton, and his parents, who preceded him in death.

Condolences can be sent to the Douglas family at P.O. Box 4234, Cave Creek, AZ 85327.
A visitation was held on Sunday, April 5, 2009 at Phoenix Memorial Park & Mortuary, Phoenix. A funeral service was held on Monday, April 6 at the mortuary chapel.