Peirce files as write-in candidate

By Curtis Riggs | April 8, 2009
Gardner remarks spur candidacy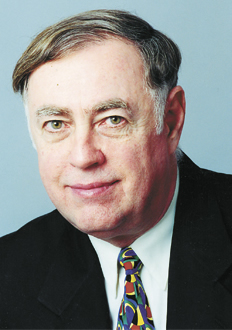 CAREFREE – The withdrawal of three council incumbents and the remarks by one of them about still having control of the council caused write-in candidate Jim Peirce to seek one of the four open council seats.

"I am particularly concerned that a present councilman (Greg Gardner) who withdrew from the general election allegedly wrote that the new mayor would be chosen from among three of the group of four slated to be elected without opposition, rather than either of the two candidates (Bob Coady and Doug Stavoe) who received the highest votes in the primary," Peirce said. "Carefree residents deserve an opportunity to oppose such an outcome."

Peirce and fellow write-in candidate John Traynor will be seeking a seat on the council on May 19 along with incumbents David Schwan and Bob Gemmill. First time candidates Peter Koteas and Susan Vanik are also on the May 19 ballot.

Along with incumbent Coady and challenger Stavoe, incumbent Glenn Miller was elected outright on March 10.

"If they were still running the odds of being successful as a write-in candidate would be slim," Peirce said about Mayor Wayne Fulcher, Vice Mayor Lloyd Meyer and Councilman Greg Gardner. "Now with four candidates and four open seats there is room for a write-in candidate."

Peirce uses former South Carolina United States Senator Strom Thurmond, who was elected to the U.S. Senate as a write-in candidate, to illustrate the possibility of a write-in campaign succeeding. "There is some chance of being successful," he said.

Write-in candidates must register with Carefree and County Election officials to be considered a legitimate candidate for office.

Should Peirce win a seat on the council he will try to fulfill the void created by the loss of six-term councilman Gardner, who did much of the budgeting for the council. Peirce is a retired Chartered Financial Analyst. "If I am elected I will try to fill Greg Gardner's old spot," he said about relying on his investment experience.

The deadline for filing as a write-in candidate is April 9.