Lucy Gordin
We Love Lucy
and so did all who knew her ...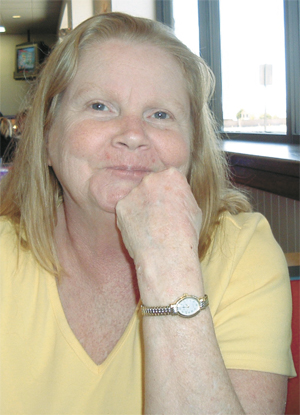 Lucy Gordin, 57, passed away on Dec. 28, 2008 while a resident of Ridgecrest Healthcare in Phoenix. She was born in Widen, West Virginia and has had a full life serving others in the Cave Creek area through her occupation as a home health care provider. She is survived by her loving children: Tamera Spradlin of Phoenix, Pamela and Shane Newton of Glendale, Suzanne Ribar of Phoenix, Stanley Gordin, Jr. and Terra Gordin of Phoenix, Andrea Pinkston of Henryetta, Okla., and Timothy Ribar of Phoenix. Lucy had 14 grandchildren and one great grand child. Lucy is also survived by five siblings and her mother-in-law. She was preceded in death by her husband Stanley Gordin and her mother and father Ralph and Lucy Skidmore.

The family will have a private memorial to commensurate her life. Please call Pam Newton for more information at (602) 942-2353.