Three-way primary to decide new Desert Ridge JP
By Linda Bentley | July 30, 2008

Winner to run unopposed in General Election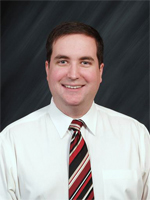 PHOENIX – Due to an oversight, last week's article, "New Desert Ridge Justice of the Peace post up for grabs," failed to mention a third candidate, Attorney William "Bill" Ponath, running in the Sept. 2 Primary Election for justice of the peace for the newly-formed Desert Ridge district.

While both Paul Henderson and Ponath are attorneys, Clancy Jayne is not.

Arizona law does not presently require justices of the peace to have any formal legal training, although that issue has been hotly debated from time to time, not to mention defeated at the ballot box.



Ponath, a private practice attorney with 24-years experience in family, criminal, bankruptcy, civil, probate and other areas of law, lives in the Cave Creek area and has served as a judge pro tem, or part-time judge, for over three years, working, as needed, for any of the 23 Maricopa County Justice Courts.

As a judge pro tem, Ponath has presided over civil and criminal (DUI) jury trials.

Unless someone decides to run in the General Election as a Democrat or third-party write-in candidate, whichever of the three candidates wins the primary will run unopposed in the November General Election.

In other words, the Sept. 2 Primary Election will almost certainly determine who the new Desert Ridge Justice of the Peace will be.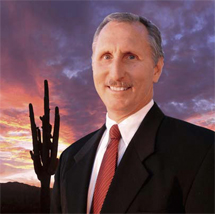 Registration for the Sept. 2 Primary closes on Aug. 4 and early voting begins this Thursday, July 31. Voters who elected to be placed on the Permanent Early Voter (PEV) list should automatically receive a ballot in the mail. Those who are not on the PEV list, but would like to receive an early ballot, may request one until Aug. 22 by phone: 602-506-1511, by fax: 602-506-8049 or online at: recorder.maricopa.gov/earlyvoteballotnet/

Top Photo: Paul Henderson
Middle Photo: Clancy Jayne
Lower Photo: William "Bill" Ponath
Courtesy Photos