Appeals court upholds Ramos and Compean convictions
By Linda Bentley | July 30, 2008

'… although the jury could have gone either way, it chose not to believe the defendants' version …'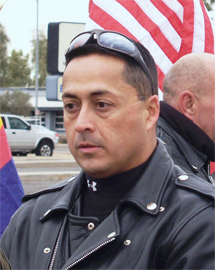 NEW ORLEANS – On Monday the U.S. Court of Appeals for the Fifth Circuit issued its opinion in the case of Border Patrol agents Ignacio "Nacho" Ramos and Jose Compean, affirming all convictions except those for tampering with an official proceeding, which the court vacated and remanded for resentencing.

"However," wrote Judge E. Grady Jolly, "this may not be of much moment to Ramos and Compean because we leave the major conviction with the major sentence … untouched."
Jolly explained the rather lengthy sentences imposed on the defendants – 11 years and a day and twelve years, respectively – result primarily from their convictions under 18 U.S.C. § 924(c), using a gun in relation to the commission of a crime of violence.

He said, "The underlying crime of violence with which the defendants were charged is assault within the special territorial jurisdiction of the United States. Once the defendants were charged by the government and convicted by the jury under this statute, the district court had no discretion but to impose at least a ten-year sentence."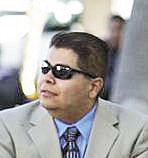 The court did not agree that the defendants should have been able to introduce evidence of Osvaldo Aldrete-Davila's involvement in a second alleged drug-trafficking incident that occurred in October 2005, several months after the February 2005 incident in which Aldrete-Davila was shot, in order to show he was more than a one-time drug offender.

When questioned during the trial about other drug-trafficking activities, Aldrete-Davila asserted his Fifth Amendment right against self-incrimination, which the defendants claimed in their appeal he had no right to do in light of his immunity agreement with the U.S. Attorney.

The appellate court disagreed, citing Aldrete-Davila signed the immunity agreement in March when the only crime in existence occurred on Feb. 17, 2005. And, since the agreement was issued in connection with Aldrete-Davila's cooperation with the government, the only possible cooperation would be with the only investigation being conducted by the government, which was the investigation related to Feb. 17.



In conclusion, Jolly wrote, "For the most part, the trial of this case was about credibility, and although the jury could have gone either way, it chose not to believe the defendants' version of the crucial events of Feb. 17.

"The trial of the case was conducted fairly and without reversible error. The exclusion of evidence relating to the size of the marijuana load and Aldrete-Davila's alleged involvement in drug-trafficking events of October 2005 did not violate the defendants' Sixth Amendment rights to present a complete defense nor did it deny them a proper cross-examination of a witness against them.

"They were denied no right of due process for lack of notice that § 924(c) could be applied to police officers while performing law enforcement duties. Nor was the § 924(c) indictment defective.

"Moreover, the defendants were properly convicted of substantive crimes, not for violating Border Patrol policies. In instructing the jury, no reversible errors were committed and, finally, the evidence fully supports the jury verdict. We therefore affirm the convictions for counts 1 through 5 and counts 11 and 12. However, we reverse and vacate the convictions for obstruction of justice under § 1512(c)—counts 6 through 10 of the indictment—because the Border Patrol investigation was not an 'official proceeding' within the meaning of the statute."

Ramos and Compean have been in prison 560 days, in solitary confinement.
To donate money to the Ramos family, visit agentramos.blogspot.com and click on the PayPal subscription button on the top of the screen.

Top Photo: Ignacio "Nacho" Ramos
Middle Photo: Jose Compean
Lower Photo: Osvaldo Aldrete-Davila
(top) Photo by Linda Bentley
(others) Courtesy Photos