Murder victim identified and suspect arrested
By Linda Bentley | July 16, 2008

Suspect claimed he was being framed for the murder and set fire to destroy evidence
CAVE CREEK – Mary Elizabeth Hermann, 29, was identified as the woman found murdered on July 8 when Rural/Metro firefighters responded to a Cave Creek house fire at corner of 56th Street and Seven Palms Drive.

Hermann's body was discovered in an unburned part of the house with her throat slit to near decapitation and multiple stab wounds, later determined by the medical examiner to be the cause of death.

Investigators said the fire appeared to be set to cover up the homicide.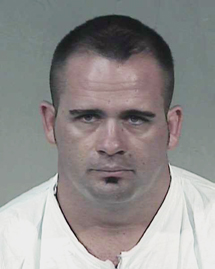 At 7 p.m. on Monday, Maricopa County Sheriff's deputies arrested Justin Wade Lunsford, 26 in connection with the brutal murder.

Lunsford is scheduled for arraignment at 8:30 a.m. on Tuesday, July 22 at 101 W. Jefferson, Room 712/713 and is currently being held for murder in the first degree with bond set at $600,000.

Neighbors contacted Sonoran News to say there was a lot of MCSO activity going on Monday night at the Lunsford family property on 51st Street just south of Old New River Road and wondered what was going on. They said there was crime scene tape around the property and at least a dozen MCSO vehicles coming and going, as well as a tow truck that removed a vehicle from the property. One neighbor said, "It looks like it might be a drug bust, but I was just curious, since I'd hate to think I'm living next door to a murderer or something."

Deputies found Hermann's burned vehicle the next day, although it's unclear if that was the same vehicle removed from the Lunsford property on Monday.

Lunsford, who graduated from Cactus Shadows High School in 2000, has had a few scrapes with the law since then.

In 2001, Dana Realmuto was granted an injunction against Lunsford for harassment.
In 2002 he pled guilty to theft and liquor to a minor by licensee/underage consumption. Another charge for littering was dismissed.

Lunsford pled guilty in 2004 to an amended count of criminal damage and was placed on unsupervised probation for 18 months with the condition his probation would be terminated early upon completion of payment of the full $4,060.02 in restitution he was ordered to pay.

In October 2007, Lunsford's wife filed for divorce, which became final in April 2008.
Hermann, known as "Liz" to her friends, was employed at the Buffalo Chip Saloon as a bartender and waitress.

MCSO investigators said Herman was last seen alive on the night of July 7, when she left the Hideaway Bar with Lunsford.

Reports indicate Lunsford said he was being framed for Hermann's murder and told a friend he set fire to her home to destroy the evidence.

After losing her home in Phoenix to foreclosure a few months ago, Hermann moved to the house in Cave Creek.

In March, Hermann was granted an order to change her name from Polgar, her married name, back to Hermann, with the apparent consent of her estranged husband Sandor Polgar.

Despite her troubles, Hermann was getting back on her feet, surviving bone and throat cancer, which was in remission after undergoing chemotherapy and cancer-related knee and thigh replacement surgeries a couple of years ago.

The Buffalo Chip Saloon held a memorial and fundraiser for Hermann's family last Saturday to help with funeral costs while an account has also been set up in Hermann's name at Bank of America for donations.

Many of Hermann's friends and family have signed the Legacy.com Guest Book to express their sorrow and share their memories of Hermann, painting a portrait of a cheerful, upbeat, brave free spirit with a never-ending smile.