Homicide detectives investigate woman's body found inside burning house
Fire crews, responding to a house fire near 56th Street and Carefree Highway in Cave Creek Tuesday night, found the body of a Caucasian woman in her 30's inside. Homicide detectives said the woman, who has not yet been identified, suffered obvious trauma prior to the fire and will know more when they receive the medical examiner's report.

CCUSD releases Superintendent Tacy Ashby from contract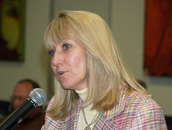 By Linda Bentley | July 9, 2008

CCUSD – Two items were apparently added to the agenda late Monday that did not appear in packets or online until late Tuesday afternoon.

Board Clerk Lisa Doche could not garner enough votes to support her move to discuss the first item in executive session. MORE ...
Sheriff's deputies saturate Cave Creek in crime suppression operation

PHOENIX – Maricopa County Sheriff's Joe Arpaio's Illegal Immigration Interdiction Unit (Triple I), responded to complaints from Cave Creek citizens regarding day laborer problems at the Good Shepherd of the Hills Church. The Triple I team arrested 18 illegal aliens under state and federal immigration laws in a crime suppression operation on Tuesday. MORE...
Referendums, three branches of government at local level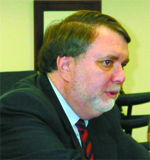 By Linda Bentley | July 9, 2008

CAVE CREEK – Rural/Metro Battalion Chief John Kraetz spoke during Call to the Public to report on the July 3 and 4 fireworks.

He said high winds on July 3 brought about a bit of a challenge. MORE...



Carefree council paves way for downtown improvements
By Curtis Riggs | July 9, 2008

CAREFREE – Town Council provided funding, which paves the way for fall downtown improvements and the conversion of the Easy Street area into a gas lamp district in the hope of attracting tourists to local shops, at its Tuesday meeting. MORE...