U.S. Supreme Court denies another application to stay election

By Linda Bentley | December 17, 2008
WASHINGTON, D.C. – On Monday, the U.S. Supreme Court denied yet another application to stay the electoral vote in Cort Wrotnowski's case challenging Connecticut Secretary of State Susan Bysiewicz, due to her failure to verify the eligibility of presidential candidates Barack Hussein Obama and John Sidney McCain.

MORE ...
The future belongs to the bold

By Linda Bentley | December 17, 2008
A happy confluence of events

CAVE CREEK – Mayor Vincent Francia announced during Monday's meeting it was the last council meeting of 2008 and said the evening's agenda was dedicated to the annexation and over 4,000 acres to be preserved as open space.

MORE ...
CCUSD enters into consent agreement over election violations
By Linda Bentley | December 17, 2008
CCUSD – During the Dec. 9 meeting, the Cave Creek Unified School District Governing Board authorized Attorney Jill Osborne to enter into a consent agreement, on behalf of CCUSD, with Maricopa County Attorney Andrew Thomas regarding the use of school district resources to influence the outcome of an election, in violation of A.R.S. § 15-511.

MORE ...

MCSO scours area for break-in suspect
By Linda Bentley | December 17, 2008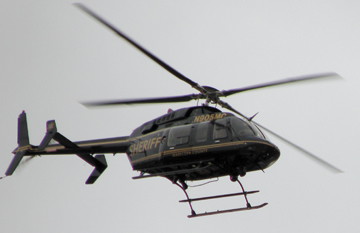 At around 1 p.m. on Friday, Maricopa County Sheriff's deputies were in the air and on the ground in the vicinity of Spur Cross and Grapevine roads, searching for a suspect who attempted to break into two homes in the area. On Monday, MCSO officials confirmed no one was apprehended, citing a lack of "good suspect information" at the time of their search.

Parade of Lights a huge hit at Christmas Festival
By Curtis Riggs | December 17, 2008
Crowd of 5,000 attends
CAREFREE – Easy Street and the rest of downtown were aglow with Christmas lights on Friday as an estimated crowd of 5,000 attended the Parade of Lights in the inaugural Carefree Christmas Festival.

MORE ...