Donofrio petition denied, Wrotnowski v. Bysiewicz set for conference

By Linda Bentley | December 10, 2008
Arizonan files brief supporting Berg petition, California's dead elector spurs investigation
WASHINGTON, D.C. – The U.S. Supreme Court issued two writs of certiorari following its Dec. 5 conference, although neither were for Leo C. Donofrio's application for a stay of the Dec. 15 Electoral College Election.

MORE ...
Annexation sole subject on Monday night's council agenda

By Linda Bentley | December 10, 2008
Public encouraged to bring any and all questions
CAVE CREEK – On Monday, Dec. 15, Cave Creek Town Council will address a single agenda item, the annexation of approximately nine square miles north of Carefree Highway, west to 24th Street.

MORE ...
Christmas coming to Carefree ...
Lindsay Jackson, owner of L. Skincare
in downtown Carefree, will portray
Cinderella at this weekend's Carefree
Christmas Festival.

Read more about the festival

Couple killed in Carefree Highway motorcycle crash
By Curtis Riggs | December 10, 2008
Several other weekend accidents in area
DESERT FOOTHILLS – Area police and fire agencies were busy over the weekend responding to vehicle and equestrian accidents and even to aid a boy injured while skateboarding.

MORE ...

County Supervisor Don Stapley indicted on 118 counts
By Linda Bentley | December 10, 2008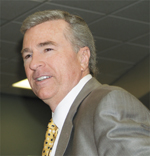 'A challenge of this sort can happen to any one of us, in or out of public office'
PHOENIX – On Nov. 20, a grand jury indicted Maricopa County Supervisor Don Stapley on 118 criminal charges that include 21 counts of perjury, 23 counts of forgery, 21 counts of false swearing and 53 counts of filing an incomplete and/or false financial disclosure statement as a public officer or local public officer.

MORE ...

Santa, I want a ...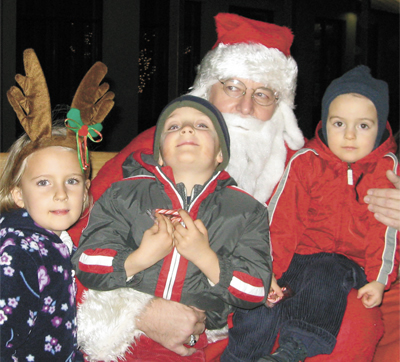 Carefree children Aiste, Andrew and Thomas Basso tell Santa what they want for Christmas at last week's Stagecoach Village holiday tree lighting.

Photo by Curtis Riggs