Obituary – Paul Harry Bonnell
November 12, 2008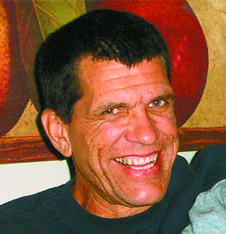 Paul Harry Bonnell was born on Aug. 14, 1959 and passed away on Sept. 28, 2008 of liver failure.

Paul moved to Cave Creek with his parents and four sisters in 1962, and attended Cave Creek Elementary School and Saguaro High School.

Although he hadn't lived in Cave Creek for many years, one of his most recent best days was spent at the home of friends who live on the creek's bank, wading and hiking and delighting in the memories of his childhood.

Paul is survived by his mother Mary Bonnell and sisters Mary Ragains, Tish Bonnell, Linda Fernandez, and Jeanie Bonnell.

The family welcomes all of our lifetime friends to attend a memorial service at Desert Hills United Presbyterian Church at 11 a.m. on Friday, Nov. 20.