Desert Foothills Theater presents 'Romantic Comedy'
November 5, 2008
Nov. 6 – 23 at Cactus Shadows Fine Arts Center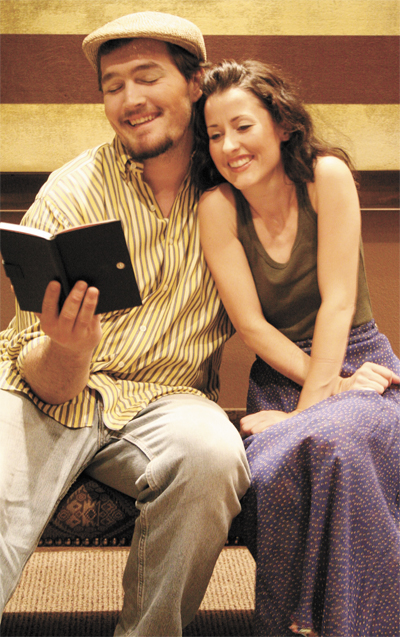 CAVE CREEK – Cupid sometimes has terrible timing when it comes to affairs of the heart. But the timing for Desert Foothills Theater's first Main Stage Show of the season, Romantic Comedy, could not be better for Valley residents seeking some comic relief.

The witty play runs Nov. 6 through 23 at Cactus Shadows Fine Arts Center's Black Box Theater, 33606 N. 60th St. Show times are at 7:30 p.m. for the Thursday, Nov. 6 Preview Night; Fridays and Saturday at 7:30 p.m. and Sundays at 2 p.m. Tickets cost $18 per adult and $10 per student.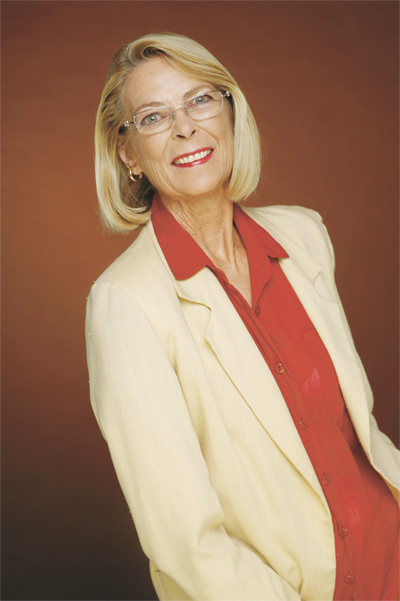 Written by Bernard Slade and directed by E.E. Moe, Romantic Comedy spans the years and explores the relationship between playwright Jason Carmichael and his new writing partner Phoebe Craddock. The humorous play first made its Broadway debut in 1979 at the Ethel Barrymore Theatre, where it ran for 396 performances. The original cast included Mia Farrow, Anthony Perkins (who was later replaced by Keith Baxter), Carole Cook, and Benay Venuta.

A Scottsdale resident and artistic director and co-founder of The Megaw Theatre and Megaw Actors Studio, Inc. of California and Arizona, Moe produced the West Coast premiere of Romantic Comedy and said that after nearly 30 years, the play still holds up magnificently.

"There is a resurgent interest from British and American audiences nationwide who appreciate the highly imaginative structure of this play," Moe said. "Critics have called it achingly funny, touchingly tender, with a biting wit. The element of surprise also contributes to the play's long-term success," she said.

Moe said she is pleased with the cast's chemistry and dedication. The cast includes: David Dickinson, of Scottsdale, in the lead role of Jason; Tracy Timm, of Glendale, in the lead role of Phoebe; Portia Beacham, of Scottsdale, as Allison; Donna Kaufman, of Scottsdale, as Blanche; Kellie Carlton, of Mesa, as Kate; and Micah Krueger, of North Phoenix as Leo. Mechelle Dunlap of Phoenix is stage manager.

"We have an exceptional cast. It is a truly wonderful ensemble of actors," Moe said. "This is high, sophisticated, situational comedy. It is not gimmicky farce or slapstick, and the characters get caught in unpredictable moments. It requires finesse and intense focus and training to pull that off."

To order tickets, visit www.desertfoothillstheater.com or call (480) 488-1981.

Courtesy Photos:
Scottsdale director E.E. Moe produced the West Coast premiere of Romantic Comedy nearly 30 years ago and says there is a resurgent interest in the witty play.

Micah Krueger, of north Phoenix, appears as Leo and Tracy Timm, of Glendale, as Phoebe in Desert Foothills Theater's production of Bernard Slade's Romantic Comedy.