Lane leads Manross in Scottsdale mayoral race
By Curtis Riggs | November 5, 2008
Up by 592 votes in unofficial total
SCOTTSDALE – After months of contentious campaigning, unofficial vote totals from the Nov. 4 election show City Councilman, and mayoral hopeful, Jim Lane is leading two-term Mayor Mary Manross by 592 votes.

MORE ...

'Concerned citizen' tries to sabotage Wild West Days
By Linda Bentley | November 5, 2008
'I was just keeping my fingers crossed that nothing happened'
CAVE CREEK – Although the special event permit application for Wild West Days was submitted back in June, Associate Planner Bambi Muller had a few things to finish up last Wednesday when she received a call from Herb Natker, who requested copies of the application, along with associated documents.

MORE ...

Hard times hit Cave Creek Town Hall
By Linda Bentley | November 5, 2008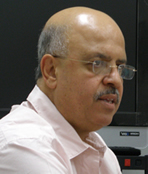 Friday's layoffs underscore financial uncertainty as feds discuss economic stimulus for job creation
CAVE CREEK – On Friday, Cave Creek had to say goodbye to seven employees, equating to 14 percent of the town's workforce, in light of the economic conditions currently plaguing the entire country.

With Arizona heading up the top ten list of the housing bust, Cave Creek saw a 75 percent decline in development in 2007.

MORE ...

AZGF encouraging illegal gambling

By Linda Bentley | November 5, 2008

CAVE CREEK – While attempting to bring the issue of illegal gambling to the attention of the director of a nonprofit organization formed to promote clay target shooting through Arizona Game and Fish Department's (AGFD) Ben Avery Shooting Facility, Cave Creek resident John Hoeppner and his son Brett, a national and state champion skeet shooter, were retaliated against by the AGFD administrator in charge of the program.

MORE ...

And the raffle winner was …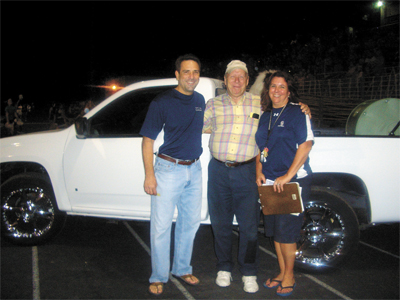 … Sonoran News Sports Reporter Pete Mohr (center) who can drive away in a 2008 Chevrolet "Colorado" model pick-up truck from raffle supporter Van Chevrolet (north Scottsdale) or pocket $10,000 cash! President Bob Wolf, Falcon Men's Athletic Club, raffle sponsor, and Cactus Shadows Acting Principal Dr. Donna Lewis were Pete's flanking congratulators after CSHS Athletic Director Bill Dolezal had drawn the winning ticket at Falcon Stadium, Friday night, Oct. 31. "For me, at 71, the truck is a little too sporty," Pete conceded, "but ten grand is ageless!"
Courtesy Photo/Lena Campbell

~ Correction~
The article "Cave Creek receives final approval for annexation" (Oct. 22, 2008 edition), stated Legends Venture, LLC had "gone bankrupt." Although a citizen stated such during Call to the Public, Sonoran News later learned it is not in fact true and apologizes for the misstatement.