Judge dismisses Obama lawsuit over lack of standing
By Linda Bentley | October 29, 2008
Hawaii Governor Linda Lingle seals Obama's birth records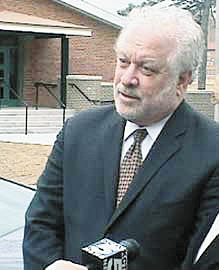 PHILADELPHIA, PENN. – Late Friday, U.S. District Court Judge R. Barklay Surrick dismissed Attorney Philip Berg's complaint alleging Obama is ineligible to run for the office of President of the United States because he is not a "natural born citizen" as required by the United States Constitution.

Surrick did not address the merits of the case, only that Berg did not meet the three-pronged test to establish standing and stated, "Standing has been a consistent barrier to lower courts hearing generalized, undifferentiated claims by voters and citizens."

According to Surrick, Berg's stake is no greater and his status no more differentiated than that of millions of other voters.

"This harm is too vague and its effects too attenuated to confer standing on any and all voters," wrote Surrick.

Finding Berg's standing arguments "unpersuasive," Surrick said the grievance remains too generalized to establish the existence of an injury in fact and wrote, "To reiterate: a candidate's ineligibility under the Natural Born Citizen Clause does not result in an injury in fact to voters … By extension, the theoretical constitutional harm experienced by voters does not change as the candidacy of an allegedly ineligible candidate progresses from the primaries to the general election."

Citing Congress could decide to grant citizens, voters, or party members the ability to police eligibility requirements for the presidency, although it would require the passage of new laws, Surrick said, "Until that time, voters do not have standing to bring the sort of challenge that plaintiff attempts to bring."

Berg said, "I am totally disappointed by Judge Surrick's decision and for all citizens of the United States. I am immediately appealing to the U.S. Supreme Court."

According to Berg, all of the issues surrounding Obama's citizenship were brought to the attention of the DNC prior to the Democratic National Convention.

Last Thursday, Berg, a lifelong Democrat, told Sonoran News, "The Constitution is our most important document," and he filed the lawsuit because "nothing is more important than enforcing the Constitution."

Later that evening Berg was a guest on the syndicated radio program Savage Nation, where Michael Savage brought up issues that also begged for an explanation, including Obama's trip to Hawaii to see his "deathly ill" grandmother. First off, he didn't leave for a couple of days. But then Savage also brought up the fact that Obama went by himself and asked why he didn't take his wife and children, casting a cloud of suspicion over the real purpose of his one-day trip.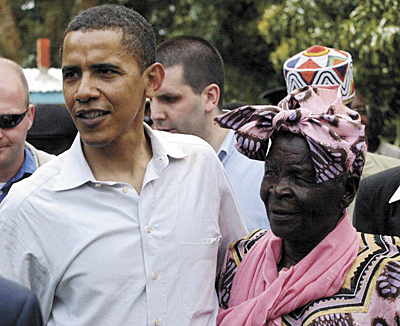 Berg states it's not a matter of "if" the allegations are true and says he has a tape of Obama's Kenyan grandmother Sarah Obama stating (in Swahili) Obama was born in Kenya and she was there in the delivery room during his birth.

"We must legally prevent Obama, the unqualified candidate, from taking the Office of the Presidency of the United States," said Berg, adding, "Uncertainty over how the United States enforces the eligibility requirements of the presidency could result in a constitutional crisis if an ineligible candidate were to be elected."

He said, "If I don't have standing, if you don't have standing, if your neighbor doesn't have standing to ask whether or not the likely next president of the United States – the most powerful man in the entire world – is eligible to be in that office in the first place, then who does?"

Since Berg filed his complaint in August, other challenges have been filed, including one filed by Steven Marquis against Washington State Secretary of State (SOS) Samuel Reed, challenging Obama's eligibility to run for the office of president and requesting Reed make such determination by either acquiring original documentation or by receipt of verifiable information from another government entity charged with overseeing the election process.

Prior to filing the complaint, Marquis had already been in contact with the SOS's office. After a number of e-mails back and forth, no one appeared willing to accept responsibility.
Marquis argues citizens have a reasonable expectation that individuals listed on the ballot meet the minimum qualifications, as outlined in the Constitution, and proof of those minimum qualifications has been received by those officiating over the election process.
Currently, only a signed statement from candidates attesting to meeting those qualifications is requested and received by the SOS with no further verification.

Marquis stated, "This practice, it should be noted, represents a much lower standard than that demanded of one when requesting even a driver's license."

Marquis simply wants the SOS to obtain appropriate, verifiable documentation and certify individuals whose qualifications for office have been challenged by formal request.
Because electing the president of the United States uses a system of electors, Marquis explained, "Thus, we do not have a federal ballot controlled by the federal government; we have a Washington State Ballot where we elect electors who in turn represent the named individual on the ballot," which he said was one more reason why the SOS has jurisdiction over the certification of not just the vote counts, but the authenticity of what appears on the ballot as well.

In another lawsuit, author Andy Martin filed an emergency motion in the U.S. District Court in Hawaii on Oct. 17 for an order to show cause against Hawaii Gov. Linda Lingle and Dr. Chiyome Fukino, director, Hawaii Department of Health, after his request for a certified copy of Obama's birth certificate was denied due to Hawaii's confidentiality statutes.

Martin said there is "intense national interest in access to an officially certified copy of the birth certificate in question …"

Following Obama's one-day trip to Hawaii last Thursday to visit his "deathly ill" grandmother, Lingle placed Obama's birth records under seal and instructed the Hawaii Department of Health, under no condition may it provide access to the original document unless Obama authorizes it to be released.*

The department of health asserts it has not received any such authorization, neither from Obama nor from anyone else acting officially on his behalf, which confirms the "official" birth certificates posted on www.fightthesmears.com, www. factcheck.com and elsewhere on the Internet were indeed all fake.

Berg said he is convinced Obama is a fraud and not legally qualified to be president of the United States.

To help defray the costs of Berg's lawsuit, visit www.obamacrimes.com to donate online or mail to:
Philip J. Berg, Esquire
555 Andorra Glen Court, Suite 12
Lafayette Hill, PA 19444-2531

Top photo: Attorney Philip Berg says he has a recording of a telephone conversation in which Sarah Obama says she was present in the delivery room during her grandson's birth in Mombasa, Kenya in 1961.

Lower photo: Sen. Barack Hussein Obama is pictured in a recent photo with his paternal grandmother Sarah Hussein Obama in Kenya.
Courtesy Photos
* Sonoran News has since received the following (by e-mail) from Russell Pang, Chief of Media Relations, Office of the Governor:

Aloha

We would like to request an immediate retraction in Linda Bentley's Oct. 29 article "Judge dismisses Obama lawsuit over lack of standing; Hawaii Governor Linda Lingle seals Obama's birth records."

The subhead, and the statement in the article, "Lingle placed Obama's birth records under seal and instructed the Hawaii Department of Health, under no condition may it provide access to the original document unless Obama authorizes it to be released," are not true.

The Governor did not make any order relating to this matter. Vital records are administered through the state Department of Health.

Under Hawaii state law (Hawaii Revised Statutes §338-18), copies of vital records may only be released to those who have a tangible relationship to the person whose record is being sought.

Neither the Governor's office, nor any other office in the State of Hawai'i, can provide information concerning birth certificates, or produce birth certificates, to anyone except those who are listed in the law governing vital statistics records. Vital statistics records, such as birth certificates, are protected by strict confidentiality requirements. Specifically, pursuant to section 338-18, Hawaii Revised Statutes (HRS), the Department of Health, which maintains these records, may not allow the inspection of a birth certificate, or issue a certified copy of a birth certificate, or disclose any information contained in a birth certificate, unless it is satisfied that the applicant has a direct and tangible interest in the record:

(a) To protect the integrity of vital statistics records, to ensure their proper use, and to ensure the efficient and proper administration of the vital statistics system, it shall be unlawful for any person to permit inspection of, or to disclose information contained in vital statistics records, or to copy or issue a copy of all or part of any such record, except as authorized by this part or by rules adopted by the department of health.

(b) The department shall not permit inspection of public health statistics records, or issue a certified copy of any such record or part thereof, unless it is satisfied that the applicant has a direct and tangible interest in the record. The following persons shall be considered to have a direct and tangible interest in a public health statistics record:
(1) The registrant;
(2) The spouse of the registrant;
(3) A parent of the registrant;
(4) A descendant of the registrant;
(5) A person having a common ancestor with the registrant;
(6) A legal guardian of the registrant;
(7) A person or agency acting on behalf of the registrant;
(8) A personal representative of the registrant's estate;
(9) A person whose right to inspect or obtain a certified copy of the record is established by an order of a court of competent jurisdiction;
(10) Adoptive parents who have filed a petition for adoption and who need to determine the death of one or more of the prospective adopted child's natural or legal parents;
(11) A person who needs to determine the marital status of a former spouse in order to determine the payment of alimony;
(12) A person who needs to determine the death of a nonrelated co-owner of property purchased under a joint tenancy agreement; and
(13) A person who needs a death certificate for the determination of payments under a credit insurance policy.

You can find the complete statute at http://www.capitol.hawaii.gov/hrscurrent/Vol06_Ch0321-0344/HRS0338/HRS_0338-0018.htm

In addition, the Hawaii Supreme Court has issued an order denying Mr. Andy Martin's petition to have the document releaesed. The Courty's order is attached.

Thank you.