Wild West Day's "Lean On Me" a poster for the times
By Curtis Riggs | October 22, 2008
Popular Headlee work showcased for event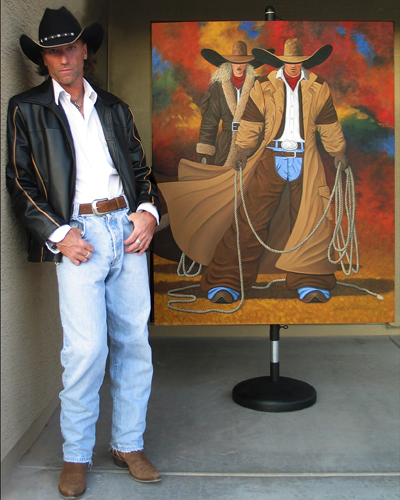 CAVE CREEK – Anthem acrylic painter Lance Headlee says the theme of his "Lean On Me" piece, which is the poster for this year's Wild West Days, provides an important message in these troubling times throughout the world.

"The reason this years image "Lean On Me" came about is because of the way the world is today," he said. "Life is different, but this fact has always been the same, there will always be times in everybody's life that we all need someone to lean on."

He said the "Lean On Me" image is universal and that all people should relate to the compassion shown in the 28- by 36-inch painting.

This is the second year in a row Headlee has been the Wild West Days poster artist. Last year he sold out of the 250 WWD posters he was signing around town. He will be in Cave Creek the weekend of Wild West Days to again sign his posters and talk with his collectors as well as his new fans.

"I really enjoy it. I like getting out and meeting people," he said about the Wild West Days experience.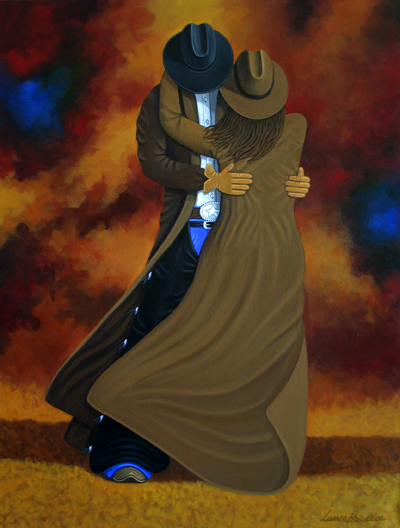 Unsigned posters of "Lean On Me" will be available for $20 during Wild West Days. Signed posters will sell for $30.

All proceeds will go to the Cave Creek Merchant's Chamber of Commerce, which puts on the Oct. 30 through Nov. 2 Wild West Days community celebration.
Courtesy Photo
Lance Headlee will be signing this year's WWD poster at Harold's from 6 – 10 p.m. on Friday, Oct. 31 and 12 noon to 6 p.m. on Saturday and Sunday, Nov. 1 and 2.